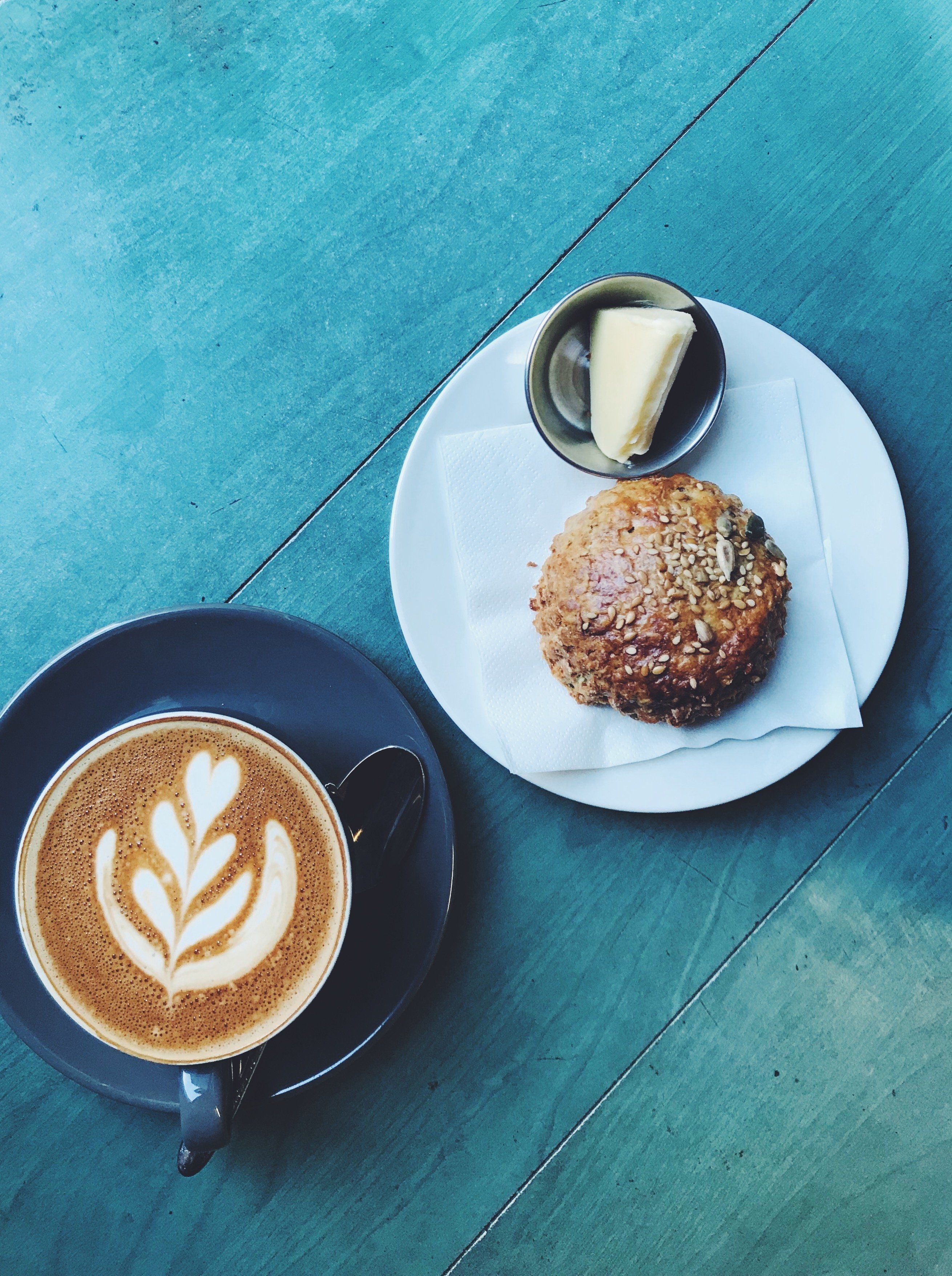 A morning staple here in Kate's. They work well topped with sweet or savory, they are nutty and crispy on the outside and feel relatively healthy !!
Ingredients 
250g plain flour - plus extra for dusting
250g wholemeal flour
1 tsp baking powder
2 tbsp mixed seeds (sesame, chia, pumpkin, sunflower) - plus extra for topping
150g butter
300ml milk
1 free-range egg - plus extra for glazing
pinch of salt
Method
Pre-heat oven 180c 
Add all your dry ingredients to a large mixing bowl and mix.
Dice up your butter and add to the flour mix - rub the flour and butter together with your fingertips until it resembles breadcrumbs.
Add mixed seeds and mix through.
Add the egg (lightly whisked)
Start adding the milk, mixing with a spoon until the dough comes together in the bowl, you might not need it all.
Turn the dough out onto a floured surface.
Roll out dough until about 1 inch thick and cut out rounds with a scone cutter.
Keep repeating this until all the dough is used up. 8-10 scones approx 
Space the scones out on a baking sheet lined with greaseproof paper, brush with a little egg wash and sprinkle with seeds. 
Bake for 20 min or so until golden and enjoy !!
Top Tip - these will freeze so well uncooked too, make a batch and pop a few in the freezer for again!
Comments (0)