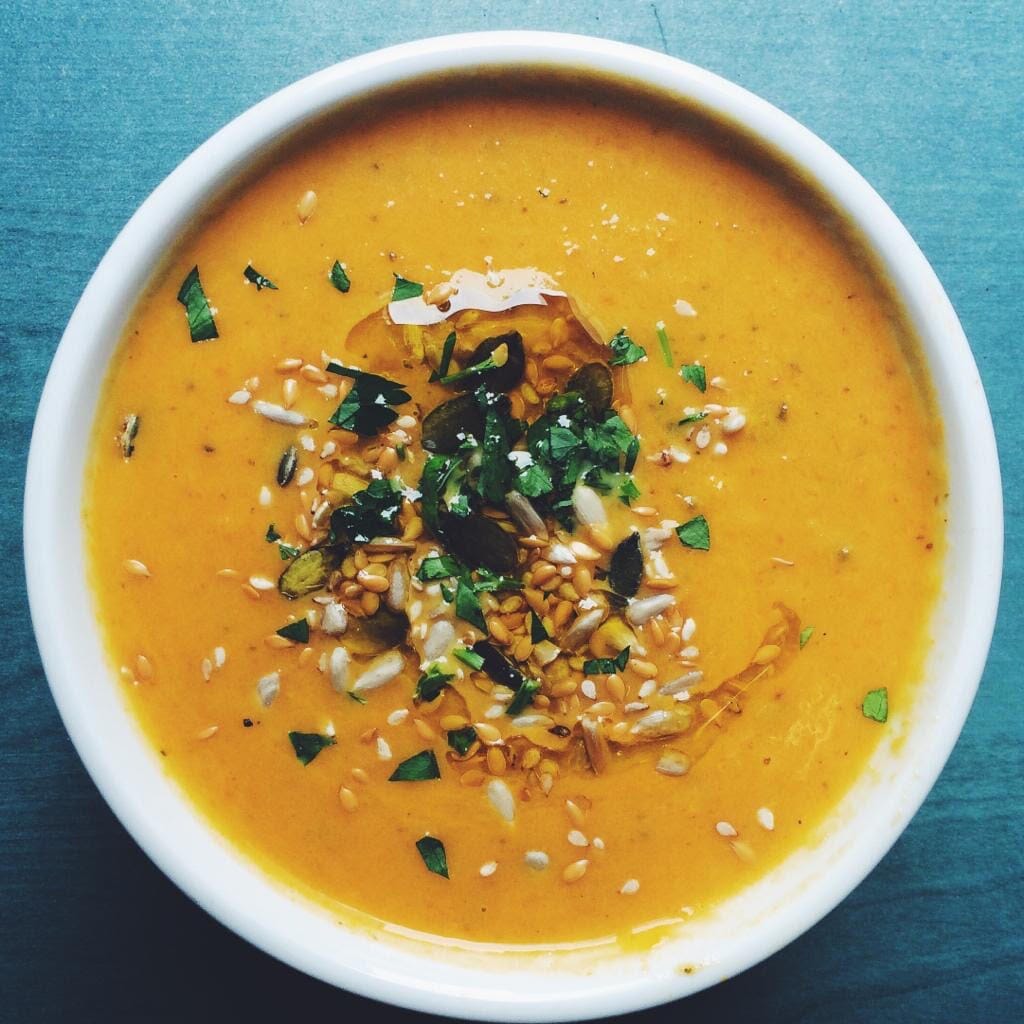 What you need:
1 tablespoon olive oil,
1 small onion, diced,
5 cloves garlic, minced,
1 inch minced fresh ginger, 
3/4medium sweet potatoes, diced, 
1 carrot diced,
Salt pepper to season.
Blender,
Good sturdy pot.
Method:
Step 1: Just sauté the veggies in a drop of oil in a sturdy pot. Once they start smelling good, pop in the curry paste, along with all the liquid ingredients, and let it all simmer for approx 20 minutes until the sweet potatoes are easily pierced with a fork.
Step 2: Once everything is cooked, blend all the ingredients including peanut butter. Taste, and tweak the seasoning to your liking. Don't forget, you can also adjust the creaminess of the soup as it suits you best by adjusting the amount of vegetable broth in the recipe. We prefer it thick yet delicately creamy.
Finally, For an added touch of texture and an extra burst of flavour, consider garnishing the soup with a splash of sriracha sauce for an extra little kick, some fresh coriander, some toasted peanuts, cashews, or any nut you like.
Comments (0)